Nash Holos Ukrainian Roots Radio

Showcasing Ukrainian culture in English & Ukrainian

Nash Holos
Vancouver

AM1320 CHMB

 Saturdays

6:00-7:00pm PST

Live stream: Here 

Nash Holos
Nanaimo


CHLY 101.7fm

Wednesdays

11:00am-12:00pm PST

Live stream: Here

Pawlina


Producer/Host



Showcasing the best in Ukrainian and Ukrainian Canadian culture & folklore!
Interviews with authors, artists, musicians, and other interesting people
Knyzhka Corner Book Reviews
Ukrainian Jewish Heritage
Kultural Capsule – Ukrainian cultural and historical trivia
Items of interest from the Nash Holos Audio Archives
Great Ukrainian music by artists from Ukraine, Canada, the U.S. and around the world!
******************************************
Produced and Presented by:
Paulette (Pawlina) Demchuk MacQuarrie
Contributors:
Olena Skorokhod (Vancouver)
Myra Junyk (Knyzkha Corner Book Reviews)
Vasyl Pawlowsky (Kultural Capsule)
David from New York (Reader Reaction)
Gene Berezovski (Ukraine War Amps updates)
Oksana Poberezhnyk (Nanaimo)
******************************************
Support Nash Holos

If you enjoy Nash Holos, please support our work at our Patreon site. A one-time donation or monthly pledge lets us know that you value our work and encourages us to keep going. Details here.
******************************************
Support Ukrainian civilians and defenders with a donation to these organizations:

HART (Humanitarian Aid Response Team) is a Calgary-based non-profit established in 1996 to effect change by assisting relief agencies working in Ukraine with resurging church communities. Since then HART has built a network of volunteers helping local churches to become self-sufficient community hubs. Today HART's focus is on providing physical and spiritual support to endangered parishioners, volunteers and children in orphanages HART has established and been supporting in Ukraine.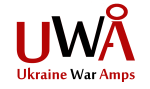 Ukraine War Amps is a Toronto-based volunteer-run non-profit provides practical assistance to wounded Ukrainian veterans and their families, the families of the fallen, and civilian defenders of Ukraine with financial aid for food, medications, rehab, and other needs, as well as personal outreach for moral and emotional support to ease symptoms of PTSD (depression, despair, loneliness, hopelessness). Today they are providing direct help to civilian defenders as well as Ukrainian Army soldiers with tactical gear, and basic necessities for them and their families.

T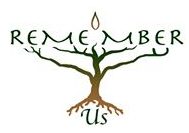 wo other excellent non-profit organizations to support are US-based RememberUs.org and Vancouver-based Maple Hope Foundation, both of which are helping to provide civilians and defenders on the ground in Ukraine with food, water, shelter and other basic necessities, and transport to safety.
Caveat:
It is wise to exercise extreme caution and due diligence in the case of any large, prominent charity or non-profit that does not have a history of actively supporting Ukraine for the past several years. (Credible reports are emerging from aid workers in the war zone that e.g., the International Red Cross has NOT been aiding Ukrainians in danger.)
To avoid the risk of your hard-earned money being misdirected due to bureaucratic bungling and/or corporate corruption, you may want to consider donating to organizations (such as these listed) that have a history of helping Ukraine since the first invasion by Russia in 2014, and even earlier.
Check out our interviews with representatives of each of these organizations on recent editions of the show. (Click on the player at the top of the page or the Podcast Editions tab in the menu.)
******************************************
Increased funding for newcomers from Ukraine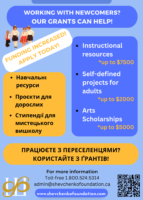 The Shevchenko Foundation has increased the funding being offered under three existing programs to better respond to the needs of the community in welcoming newcomers from Ukraine.
Applications for the funding designated to assist newcomers to Canada will be assessed monthly.
For more information and how to apply visit https://shevchenkofoundation.com/apply-for-funding/
Press Release:
Shevchenko Foundation Media Release_Grants for newcomers increased