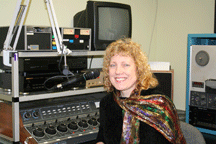 Posted by Pawlina on Monday, 17 September 2012 in Announcements
We are currently in the process of moving our blog over from Blogger so you can get all of your Nash Holos information in one place. You can check out the blog archives here: Nash Holos Blogger.
In addition to our blog you may have noticed that we are also adding a store to the website. For now we will be providing links to Ukrainian goods across a variety of sites such as Amazon. By using these links you can save yourself some time when looking for Ukrainian goodies and support Nash Holos at the same time.
We are working very hard to make our website more user friendly. If you have any ideas or concerns please leave a comment below.
Last modified on Monday, 22 October 2012