Podcast: Play in new window | Download (Duration: 52:37 — 48.2MB)
Subscribe: Android | Email | RSS | More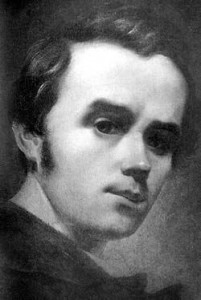 Modern Taras Shevchenko. In this hour: Ivan Malkovich speech; short review from Iryna Farion.
Khrystyna Yaremyn recites the poem; Oksana Mukha with the song "Zore moya vechirniya";
"Komu Vnyz" with the song "Rozryta mogyla";
Bohdan Stupka reads the poem "I mertvym i zhyvym" (part 1) .
Your host: Oksana, with special in-studio guest Khrystyna Yaremyn (10).