Podcast: Play in new window | Download (Duration: 1:00:00 — 54.9MB)
Subscribe: Android | Email | RSS | More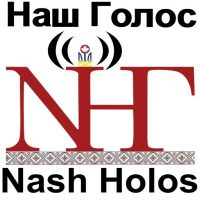 Take a trip down memory lane … a timely twist on Ukrainian Canadian music hits and stories from earlier times! • Rushnychok Story: The Whistling Cossacks • Did You Know? (Чи Знали Ви?): The Red Prince: The Secret Lives of a Habsburg Archduke  • Reminiscing about the early days of Nash Holos • Ukrainian Proverb of the Week • Local community events • Other Items of Interest • Great Ukrainian music!

Join me – Pawlina – for the Vancouver edition of Nash Holos Ukrainian Roots Radio—every Saturday at 6pm PST on AM1320 CHMB Vancouver.
---
---
Note: Both Rushnychok music and the book The Red Prince: The Secret Lives of a Habsburg Archduke are available on Amazon. If you are interested in purchasing one or both there, please consider doing so by going to Amazon through these links. There is no extra cost to you at all, and it will give Nash Holos a (very) small commission. It is a totally cost-free way of supporting Nash Holos. Свій до свого! Дякую!
Reminder: You can also hear the Nanaimo edition in Vancouver on Wednesdays from 11am-1pm on air at 101.7FM or online at CHLY Radio Malaspina. Hour 1 is hosted by Pawlina, in English. Hour 2 is hosted by Oksana Poberezhnyk, in Ukrainian.
As well the International Edition airs in over 20 countries on AM, FM, shortwave and satellite radio via PCJ Radio International. In between broadcasts, please check out our Patreon site and consider supporting us. And do follow us there as well as on Facebook and Twitter.
I always love to hear from you so please me send your suggestions, dedications and requests here. Your comments are always welcome!
---
---