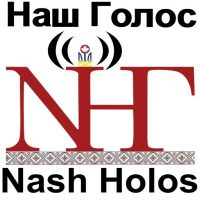 Special presentation on the amazing, legendary Kuban Cossacks. Narrated by Nadia Kazymyra of Ottawa. Part 2 of 3 discusses how the group evolved and adapted over time, appearances on famous stages like the Ed Sullivan Show, selections from their third album featuring contemporary arrangements and original compositions • Ukrainian Proverb of the Week • Local community events • Other Items of Interest • Great Ukrainian music!

Join me – Pawlina – for the Vancouver edition of Nash Holos Ukrainian Roots Radio—every Saturday at 6pm PST on AM1320 CHMB Vancouver.
---
---
Reminder: You can also hear the Nanaimo edition in Vancouver on Wednesdays from 11am-1pm on air at 101.7FM or online at CHLY Radio Malaspina. Hour 1 is hosted by Pawlina, in English. Hour 2 is hosted by Oksana Poberezhnyk, in Ukrainian. As well the International Edition airs in over 20 countries on AM, FM, shortwave and satellite radio via PCJ Radio International. In between broadcasts, please check out our Patreon site (link below) and follow us on Twitter. I always love to hear from you so please me send your suggestions, dedications and requests here. Your comments are always welcome! Contact us here. Your comments are always welcome!
---
---