Podcast: Play in new window | Download (Duration: 59:59 — 54.9MB)
Subscribe: Android | Email | Google Podcasts | RSS | More
Ukrai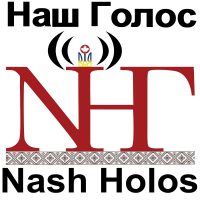 nian Christmas Eve show! Ukrainian Food Flair recipe: Uzvar (fruit compote) • Knyzhka Corner Book Review: First Star I See Tonight by Orysia Tracz (compleat guide to Ukrainian Christmas) • Proverb of the week • Other items of interest • Great Ukrainian Christmas music.

Христос Раждаєтсья! Славім Його!
Join me – Pawlina – for Nash Holos Vancouver every Saturday at 6pm PST on AM1320 CHMB Vancouver.