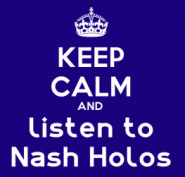 Podcast: Play in new window | Download (Duration: 57:15 — 52.4MB)
Subscribe: Android | Email | Google Podcasts | RSS
In this edition:
All music show! Opening with a newly released ode to summer by Tange Irine of Ukraine, then all Canadian content in a nod to Canada's upcoming 150th birthday.  • Ukrainian Proverb of the Week • Other Items of Interest • Plenty of Great Ukrainian music!
Artists: Ira Yakubovska (Tange Irine) • Tyt i Tam • Rozhanytsia • Cheremshyna • Sheptytsky School kids • Molodtsi • Kubasonics • Interlake Polka Kings • By Request Band • Anne Pleskach & Bill Shcherbatiuk • Lastiwka Ukrainian Orthodox Choir  Orchestra • Stefania Romaniuk • Migrena • Ukrainian Prairie Band • Mickey & Bunny • Canadian Rhythm Masters.
Nash Holos Ukrainian Roots Radio airs live in Nanaimo on Wednesdays from 11am-1pm PST on CHLY 101.7FM, broadcasting to the north and central Vancouver Island, Gulf Islands, Sunshine Coast, northwest Washington State and Greater Vancouver listening areas. This hour is in English. Your host: Pawlina.